Our collaborative and experienced leadership team lies at the heart of our integrated business structure. Guided by our Chairman, Bruce Grant and Chief Financial Officer, Rob Fiore, Applied Value's leaders in consulting, investing, and social impact work across disciplines.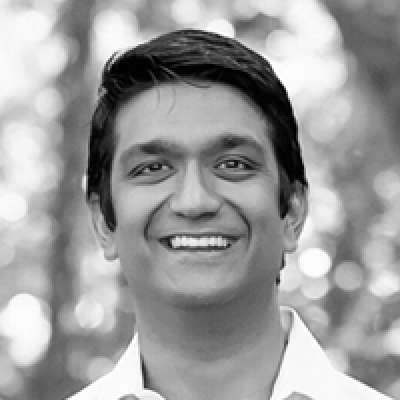 Manoj Dadlani serves as CEO at CosmosID, Inc., a genomic big data company focused on the rapid identification of microorganisms for infectious disease diagnostics, public health surveillance, food safety monitoring, pharmaceutical discovery, and microbiome analysis for health and wellness. Previously, Manoj worked as a partner at Applied Value Consulting and was co-founder and CEO at Rasa Industries, Ltd., a leading beverage manufacturing company in northern Nigeria. He has substantial experience in strategy, M&A, supply chain management, product development, marketing and business development.
At Applied Value, he led the US business in management consulting, advising Fortune 500 companies in revenue growth, cost reduction and lean management. At CosmosID, Manoj has led the company to commercialize current products and develop new products in microbial identification and characterization space. He has a Bachelor's and Master's degree in Biological Engineering from Cornell University.