Our collaborative and experienced leadership team lies at the heart of our integrated business structure. Guided by our Chairman, Bruce Grant and Chief Financial Officer, Rob Fiore, Applied Value's leaders in consulting, investing, and social impact work across disciplines.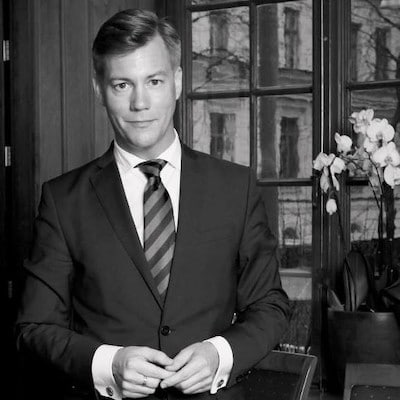 Global Government Affairs & Policy Advisor
Applied Value Group
Joachim Grundin is an executive advisor with a wealth of knowledge and experience in numerous sectors. Amongst others, he has been a pivotal influence in national politics and has led a multitude of projects in real estate development and infrastructure. As a Senior Advisor, he has been advising investment banks (Carnegie, United Bankers, Goldman Sachs, MKB) and also functioned as a personal advisor to cabinet ministers, corporate leaders and other high profiled persons. Grundin's approachable and charismatic persona is one of the assets he possesses which leads itself to earning peoples' trust and proves to be a huge asset for the Applied Value Group.
Within Applied Value Group, Mr. Grundin is a member of the board of directors in several of our group companies. Grundin plays a significant role in deal sourcing to AVG and targeting interesting companies for our group portfolio.
Grundin has a background in Economics and Finance and has been through several leadership programs in political and business management.